How to write a PhD in Biological Sciences: a guide for the uninitiated
2022-09-05
Preface
Published by CRC Press, Bota Raton, USA.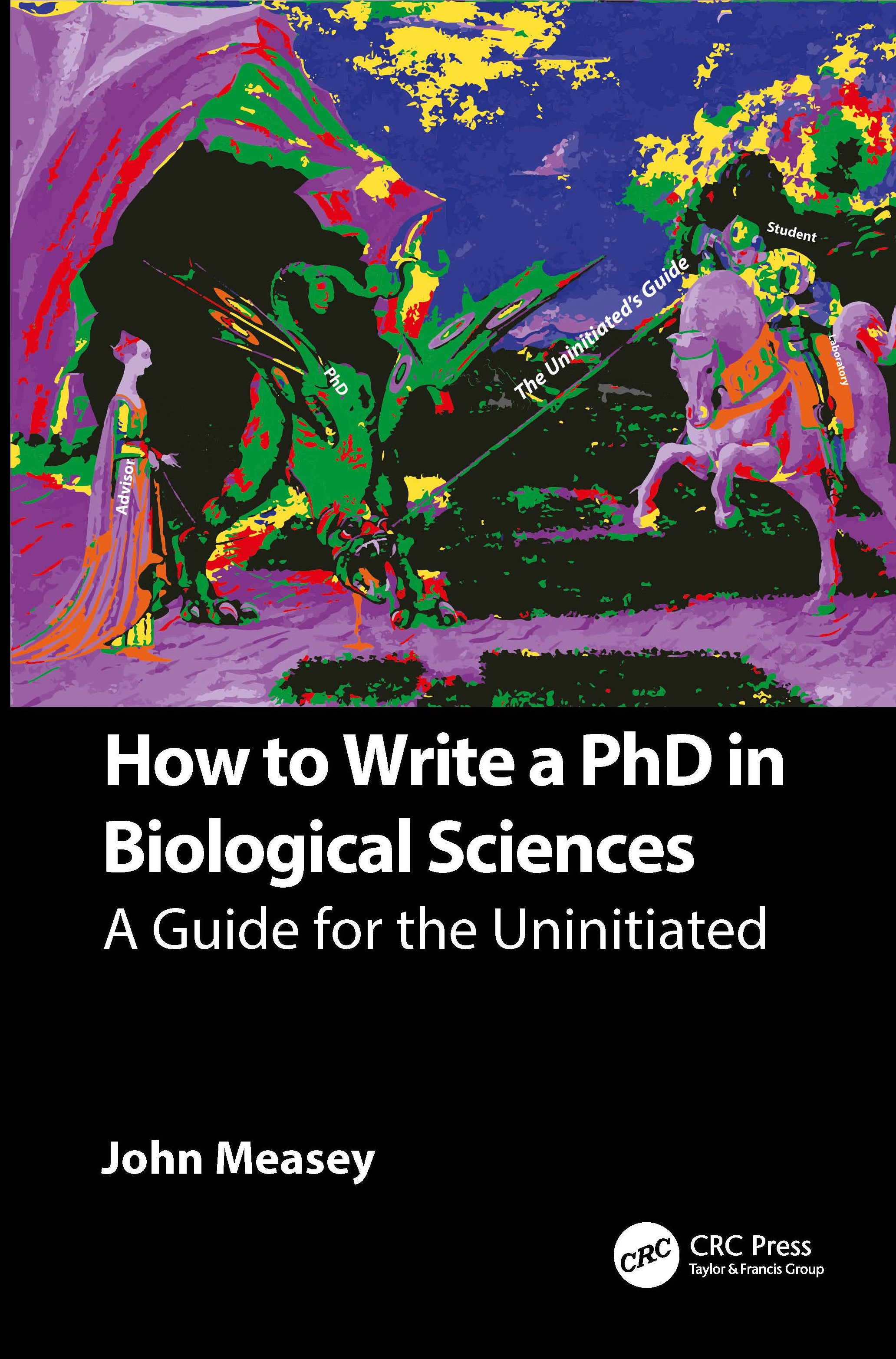 Cover illustration: Saint George and the Dragon was adapted by the author from an original work by Paolo Uccello (~1470). While the student (St George), supported by their laboratory (White Horse), is attempting to bring about the end of their PhD (Dragon) using this Fool's Guide (lance), the advisor (Princess) is leading the PhD by a leash from the darkness into the community towards the Scientific Project (town).
You can order your own copy on the CRC Press website, on Amazon, at Barns & Noble, and at other good book sellers.